Folk rocker Frank Turner has just released his new single 'Blackout'.
The track is taken from his upcoming album Be More Kind, which is set for the release on the 4th May.
"[Blackout] is new territory for me, musically," says Turner. "A song you could even play in a club, it's about how we might collectively respond to social dislocation and collapse…"
The melodious track features an upbeat, twinkly tune, electronic flourishes, and Turner's signature silky smooth vocals. The song instantly has you in a good mood, and after a minute or two, you're clumsily trying to sing along.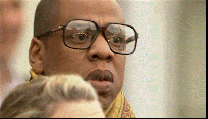 We're 99% sure it's impossible to dislike Frank Turner. You may not know of him, you may not "really listen to him", but you cannot hate him! The man can do it all.
'Blackout' is infectious, bouncy, and uplifting, and we kinda love it!
Check out the track for yourselves.